How to Assign Events on a Facebook Pixel
How to Assign Events on a Facebook Pixel
Updated by Robert Bignall
As part of the changes brought on by iOS 14, advertisers now need to define a maximum of 8 events that can be tracked on the FB pixel for reporting and optimization. It is essential that you add the "VantagePurchase" event as one of your 8 events as Vantage uses this to not only track conversions but also to optimize your campaigns. Contact a Vantage representative if you are unable to use the VantagePurchase event as one of your 8 events.

Follow these easy steps to assign events to your pixel.
1. From your Business Manager, navigate to "Data Sources" and then "Pixels"
2. From the list of pixels, select the pixel you want to assign events for then select "Open in Events Manager"
3. In the "Aggregated Event Measurement" tab, select "Configure Web Events"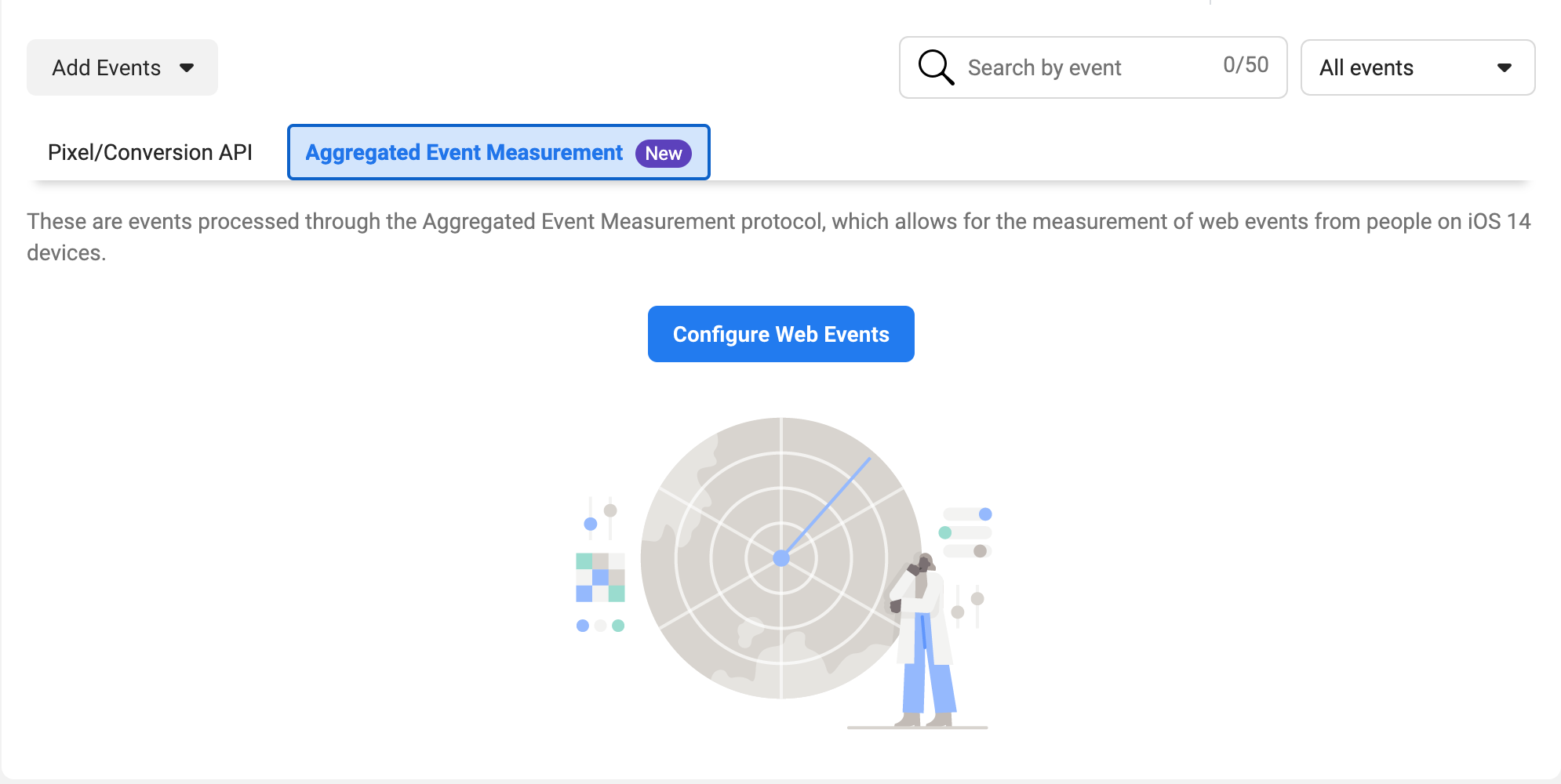 4. On the "Web Event Configurations" page, select the Domain associated with your business
5. If "VantagePurchase" has not been added as an event, select "edit events" then "add events"
6. Under the "Pixel/Custom Conversion" column, select Custom Conversion then select the "VantagePurchase" event name. If you have multiple events, the VantagePurchase event needs to be the event marked "highest priority" (see screenshot below)
7. After assigning the VantagePurchase event, select "Add Event", search for your Vantage pixel (Pixel that has [Store ID:xxxxx] in the name) and select the "Purchase" event.