August Long Weekend Lock-Up
August Long Weekend Lock-Up
Updated by Ainsley Mackay

The Home Depot August Long Weekend event starts on August 3rd and runs until August 13th. If you are participating in this event and intend to reference May Long Weekend in your campaigns, it is mandatory to use The Home Depot's official lock-up on your advertising assets.
Please click here to access the lock-up content.
Please read below for the rules and guidelines for using The Home Depot lock-up.
Content Usage Guidelines:
Participation in the use of Tier 1 event lock-ups is optional.
The Home Depot lock-up must be used if you are calling out a Tier 1 event.
Strictly no vendor-created lock-ups are permitted for Tier 1 events
When incorporating the event lock-up, please do not:

Stretch or distort the proportions
Change the scale of letters/words
Alter the colour of the lock-up
Place the lock-up at an angle other than how it presents within the source file
Modify transparency
Reproduce or change the typeface

Lock-up usage is restricted strictly to the Tier 1 event dates.
Best Practice Example: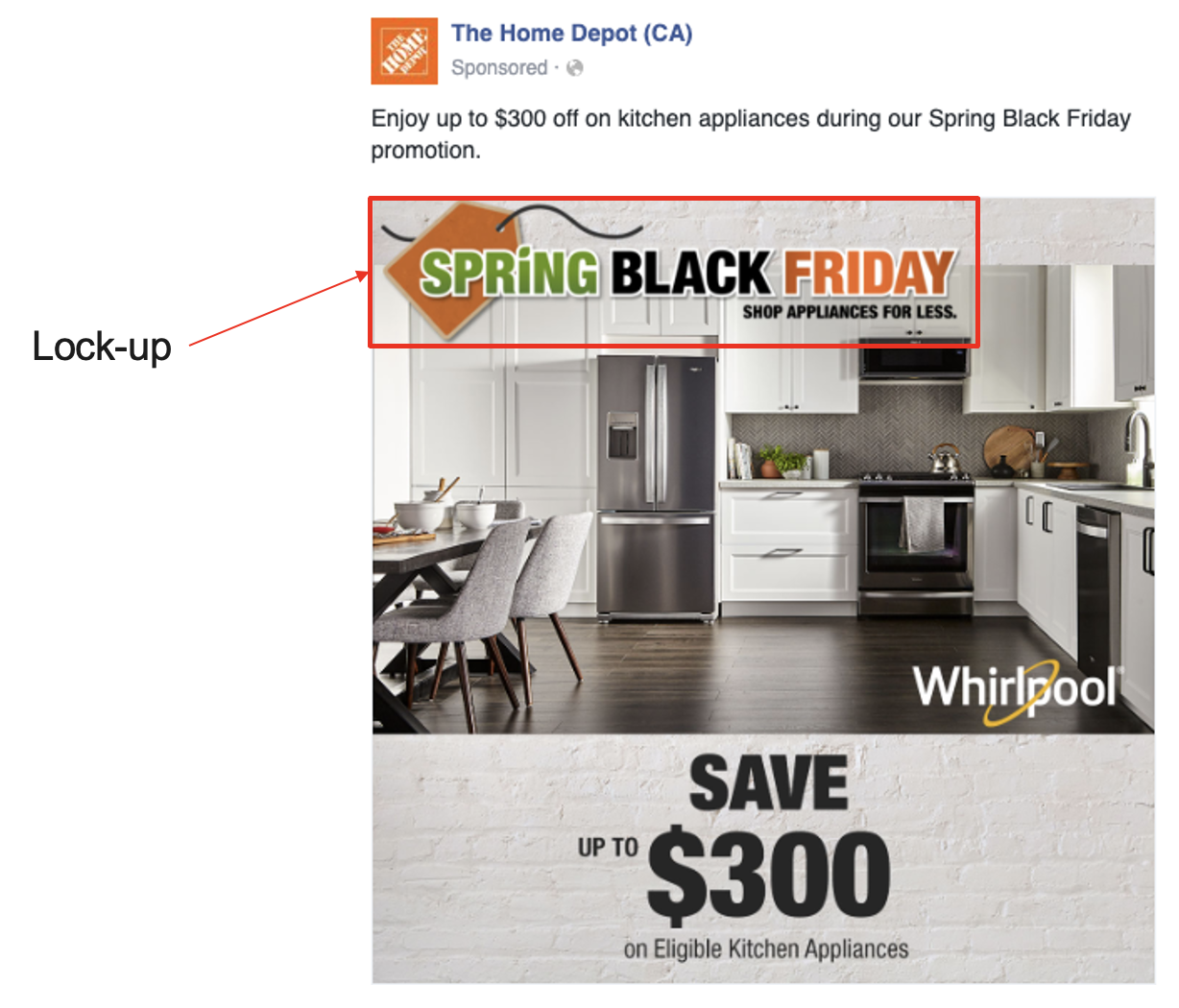 Vendor Options:
Brands may add the lock-up to their own assets, ensuring compliance with the guidelines above.
Brands may send their assets to Vantage 1 month in advance of the event start date, and Vantage will add the lock-up to the brand assets.
Note: Vantage can only add the lock-up to existing assets. Vantage cannot make additional edits to assets.