How do I add video ads to my campaign?
How do I add video ads to my campaign?
Video ads get great engagement on Facebook and Instagram. Try incorporating them into your campaign!
Vantage provides easy access to videos connected to your Facebook page. Videos must be public and uploaded to your Facebook page to show in the Campaign Builder.
If you are uploading several videos and do not wish to have this activity shown in your page's feed, as you upload each video, under 'advanced', be sure to select 'exclude from newsfeed' (as in the image below).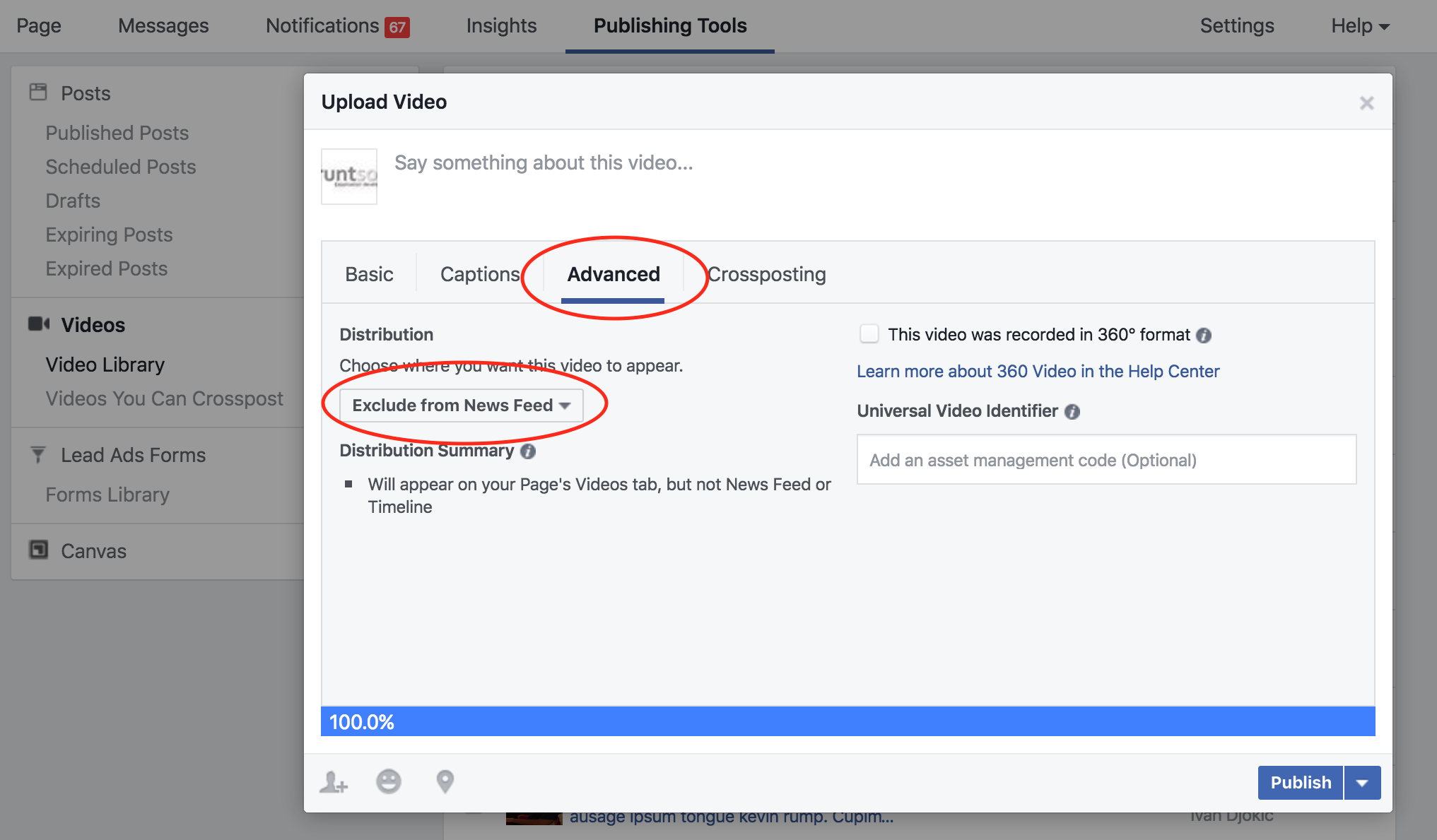 That way the videos will be accessible through our interface without being posted to the newsfeed of your page.

PS. In order for videos to be visible on the Vantage dashboard you will have to allow embedding in the video settings on Facebook. 
Once you've uploaded the videos, they will be available to select in the Campaign Builder.