How to add Videos to a campaign via URL
1. In order to add videos to the Vantage dashboard via URL, you will first need to upload and save your video as a public video to your preferred hosting site (Vantage recommends either Google Drive, Dropbox, or OneDrive).
2. At step 2 of the "Create a campaign" process in Vantage, navigate to the "Select Videos" tab and select "Video Links (NEW)"

3. Enter a title for the video, paste the URL, and click the green "Add" button.
4. Select the video you want to use for that campaign from the dropdown


---

Upload instructions for Google Drive, Dropbox, and OneDrive.

Google Drive
Select the video from your desktop and upload it to Google Drive

In Google Drive, right-click on the video filename and select "Get Link"

Change privacy settings from "Restricted" to "Anyone with the link"

In the URL field, copy the video id. The video id is the letters/numbers before the view forward-slash (/view) (see screenshot below)

Paste that video id after the following URL - https://drive.google.com/uc?export=download&id=

In this example, the final URL would look like - https://drive.google.com/uc?export=download&id=1oRs_z9xEcTJFCCWFygjeOVwbHe8f_Iuj

Copy the final URL and paste it in Vantage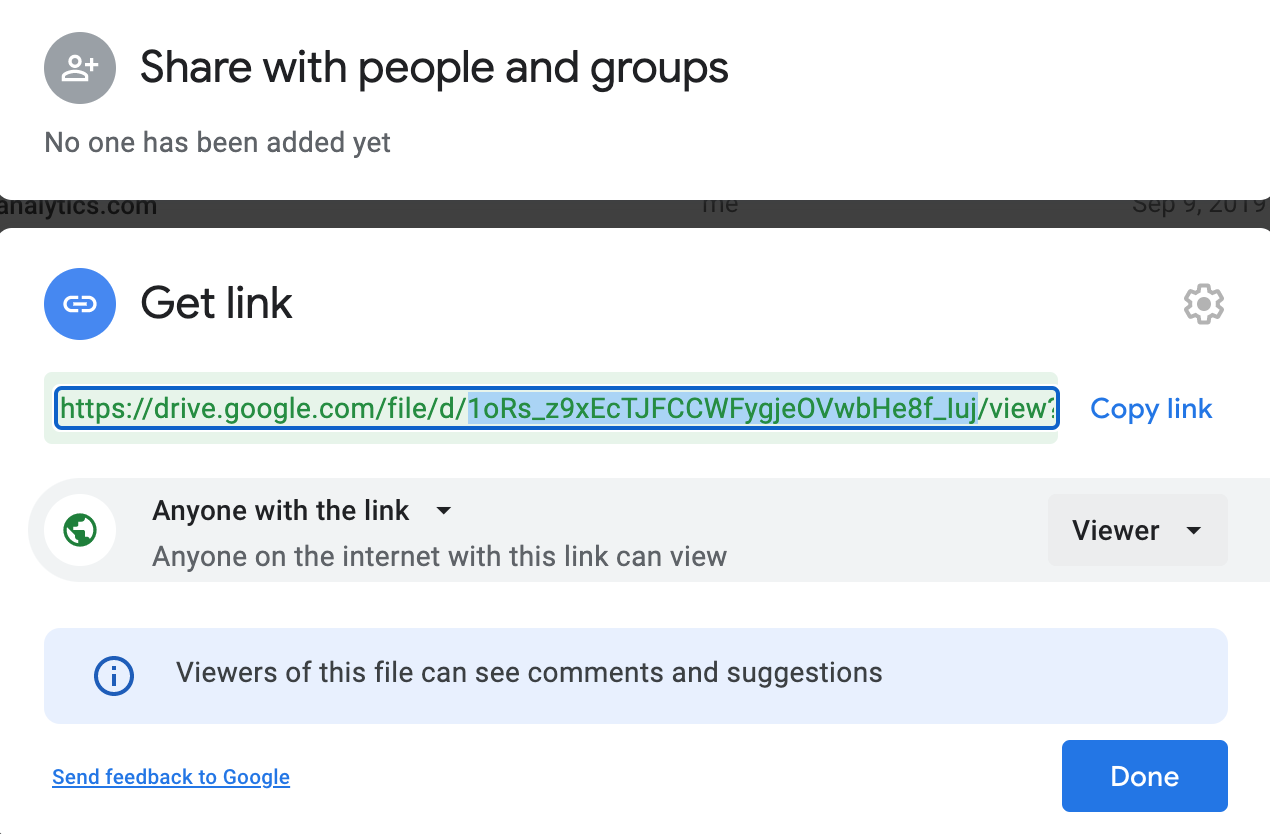 Dropbox
Select the video from your desktop and upload it to Dropbox

In Dropbox, right-click on the video filename and select "Share"

Ensure "Who has access" is set to "Anyone with link"

Select "Copy Link"

At the end of the link URL, change "dl=0" to "dl=1"

Copy that updated link (Including dl=1) and paste it in Vantage
OneDrive
Select the video from your desktop and upload it to OneDrive

Open the video file by clicking on the video filename

Right-click on the video and select "copy video address"

Paste the copied video address in Vantage
---
---